Resources and Information
Resources and Information

Two great visual aides for fruit and vegetable portion size training are available.
Thank you, South Dakota Department of Education!

---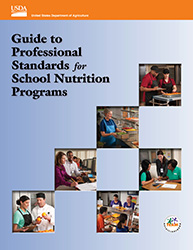 The USDA Guide to Professional Standards

You can link to information here.
Find the Final Rule for professional standards here.


---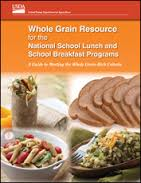 Are you challenged by the revised whole grain guidance?
Help is here!
The USDA Whole Grain Resource can help.
---
USDA released interim rule information on the new competitive foods guidelines (now called "Smart Snacks in Schools) in February 2014. Details can be found here.

---
USDA released a memo on 1/2/14 making meat and grain serving flexibility permanent. Complete details here.
---